Del Mar, California Personal Insurance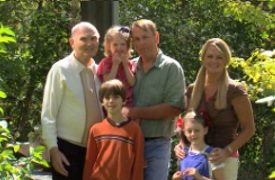 Whether you are single or have a large family, our number one priority is to find you affordable coverage that will protect you from unforseen events that may be a burden to your financial future. If you need Auto, Home, Personal Liability Umbrella or any other personal insurance coverage, we can tailor a package to fit your personal insurance needs even if you own properties out of state.

All of the insurance professionals at Lutz Insurance Services have a great deal of expertise with personal lines of insurance, so call any of us and we'll get your questions answered. Whether you have a youthful driver in the house, need an SR-22, or have a high value home in a high-risk wildfire or earthquake zone, we'll provide you with choices and advice on which plan is best for your situation.

We strive to build long term relationships with our clients by providing trustworthy advice, being value-conscious, and providing the best possible customer service when you have a claim or even a simple question.