About Us
At Lutz Insurance Services you'll find a team of proven professionals dedicated to providing the coverage you need from a reputable insurance company at the lowest possible price.
We have aligned ourselves with many respected insurance companies known for their financial strength and willingness to pay claims. We know that price is not the only factor in choosing to purchase a policy, but we will always provide our client with the least expensive option.
All of the companies we represent provide excellent insurance products, financial stability, superior claims service and competitive rates. Our ability to succeed and prosper as an agency depends on our clients' satisfaction and these are the factors that make it possible.
Stephen J. Lutz
-
Stephen brings a wealth of knowledge to the agency. He earned his bachelor's degree from the University of Massachusetts at Amherst in 1989 where he met his wife Lisa. He also attended law school. Steve and Lisa were married in 1993 and moved to California. In that same year Steve opened the Stratford Court Café in Del Mar. In 2006 Steve got the itch to take his career in a different direction. Reflecting on his 13 years as a restaurant owner he and his wife recalled many frustrating times dealing with insurance issues and particularly agents that never seemed to be representing their best interests. Steve got licensed in 2006 and the agency doors opened that same year. Ironically, Steve was able to cut his restaurant premiums in half once he was his own agent. Steve juggled both the agency and the restaurant for two years and then sold the restaurant in 2008. His areas of expertise are home, auto, excess liability, health and life insurance.
Steve is an avid trail and ultra-marathon runner and triathlete that also enjoys many activities with his wife Lisa and their three children. He serves on the board of directors for the Del Mar Foundation and Lutz Insurance sponsors the summer concerts at Powerhouse Park each year.
Lisa A. Lutz, J.D.
-
Lisa Lutz earned her Bachelor's Degree from the University of Massachusetts at Amherst and her Juris Doctor Degree from New England Law|Boston. She was previously an executive recruiter for in-house counsel and regulatory affairs in the Biotech and Pharmaceutical industries before gradually moving into the insurance industry in 2008. Lisa's area of specialty is commercial lines as well as home, auto, and liability insurance. She particularly enjoys managing large portfolios of rental properties.
Lisa is active in the community having served on the board of directors for the Del Mar Historical Society, Del Mar Foundation, and Del Mar Little League. She is an active member of the Del Mar Garden Club. Lisa enjoys skiing, biking, hiking and tending to the family's organic vegetable garden and pet chickens with her children.
Aaron Dorsey
-
Long Term Care, Medicare, and Disability Insurance Specialist
Aaron Dorsey earned a Bachelor's degree from San Jose State University. His previous experience was in the software industry working for IBM Corporation. He led a solutions team that focused on the insurance industry with Global System Integrators. Aaron has been in the Insurance business for over 10 years focusing on Long Term Care, Medicare and Disability Insurance for individuals and groups.
Aaron has lived in Del Mar for several years with his wife Lisa, sons Landon and Austin. Aaron is active in the community coaching soccer, basketball and baseball.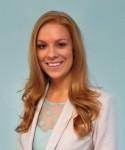 Jennifer Patrishkoff
-
Customer Service Representative
Jennifer grew up in Michigan and earned her Bachelor's degree in Psychology and Studio Art from Oakland University in 2007. In her spare time she likes to run marathons, cycle, hike, and ski. She is the San Diego ambassador of Team Green, a group of vegan athletes from across the country who help keep members of their communities active and motivated. She lives a healthy raw vegan lifestyle and is very passionate about animal rights. With over 7 years of personal lines experience, Jennifer looks forward to helping you with all of your insurance needs.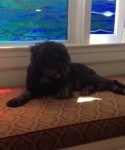 Oskar Lutz -
CSO/Chief Security Officer
Oskar is a Poodle-Schnauzer mix we adopted through a rescue organization in December 2012. He is in the office with us Monday through Friday and is a happy chap to have around.